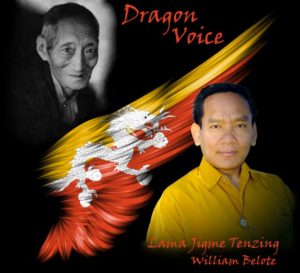 The long awaited CD of Lama Jigme Tenzin has officially dropped.   A chant master and long time Buddhist from Bhutan, Lama Jigme has performed original renditions of sacred Tibetan chants.  He asked my wife Julie and I to produce a modern album that would help people realize the depth inherent in these works, and also to give some danceable beats to a few of the chants.   The album is accompanied by two videos, Swift Achiever and Blessings Like Rain.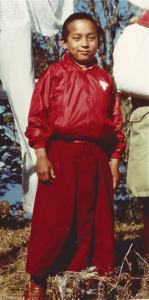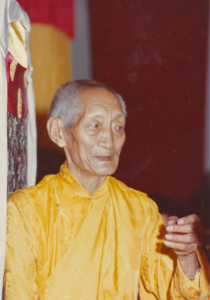 Lama Jigme is a long time disciple of H.E. Kalu Rinpoche, (1905 – May 10, 1989).  He was a Buddhist monk, meditation master, scholar and teacher. He was one of the first Tibetan masters to teach in the West.  The complete album, "Dragon Voice",  is a new take on Sacred Buddhist Chants.
The process was an interesting one for me, to say the least.  Lama Jigme would sing a free time improvisational rendition and then gave me complete freedom to do whatever I wanted.  It was Stravinsky who spoke of 'the abyss of freedom,' and I now have some idea what he was speaking about.   I'm not a Stravinsky – After considering a range of options, I did gravitate to the use of modular and classic polyphonic synthesizers and the modern studio effects that can enhance – or foul up –  any recording.
I wanted the listener to be able to  submerge themselves in the sound.  These chants can be very relaxing and sometimes rather intense, dealing as they do with spiritual entities and planes of consciousness that encompass the full spectrum of existence.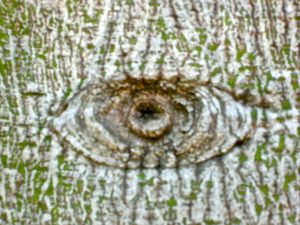 It is our wish that this music will serve to bring some small measure of peace and harmony to any and all beings who hear it.